Dicey
Albdruck, promotional material
< / >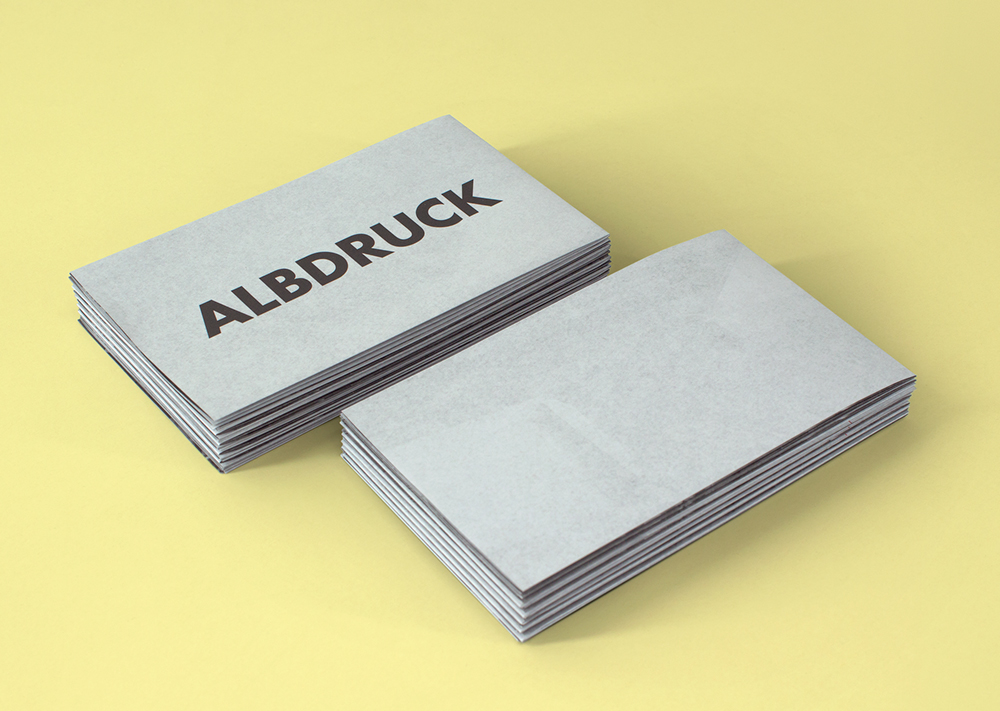 Folded, this mini poster only features the print shop's name Albdruck, which is kind
of a wordplay in itself: an uncommon but (for native speakers) intuitive term for nightmare, containing the German word for print (»Druck«) — embodied as a creature pressing down on a sleepers chest, in a famous painting of the same title.

Unfolded, it reveals itself as a mini portfolio and example of the print shops' services, in several layers. Printed on unusually thin 40 g/m² semi-translucent paper (that many modern offset presses couldn't even process), the brief copy text and
the captions give mostly professional information and a short summary of the background (squatting, self-administrated living & working) and approach of
the company. The full page photo on the reverse, invites the beholder into the workshop and shows what Albdruck is all about in one single image. This openness translated into the real world is one of the crucial differences to the procedures in online-printing (as misleading a term as cloud-computing), which conceal crucial aspects of the production process, and strip the client of many choices and possibilities. Welcoming assignments out of the ordinary, inviting their clients to get involved themselves, offering extensive consulting, and being part of a local network of befriended companies, Albdruck provides all the essentials for artists, designers, self- and independent publishers who are interested not only the final (standardized) product but in the complete production process, the politics of printed matter.