Dicey
Pol Merchan, wall installation at the
10a Biennal d'Art Leandre Cristòfol
< / >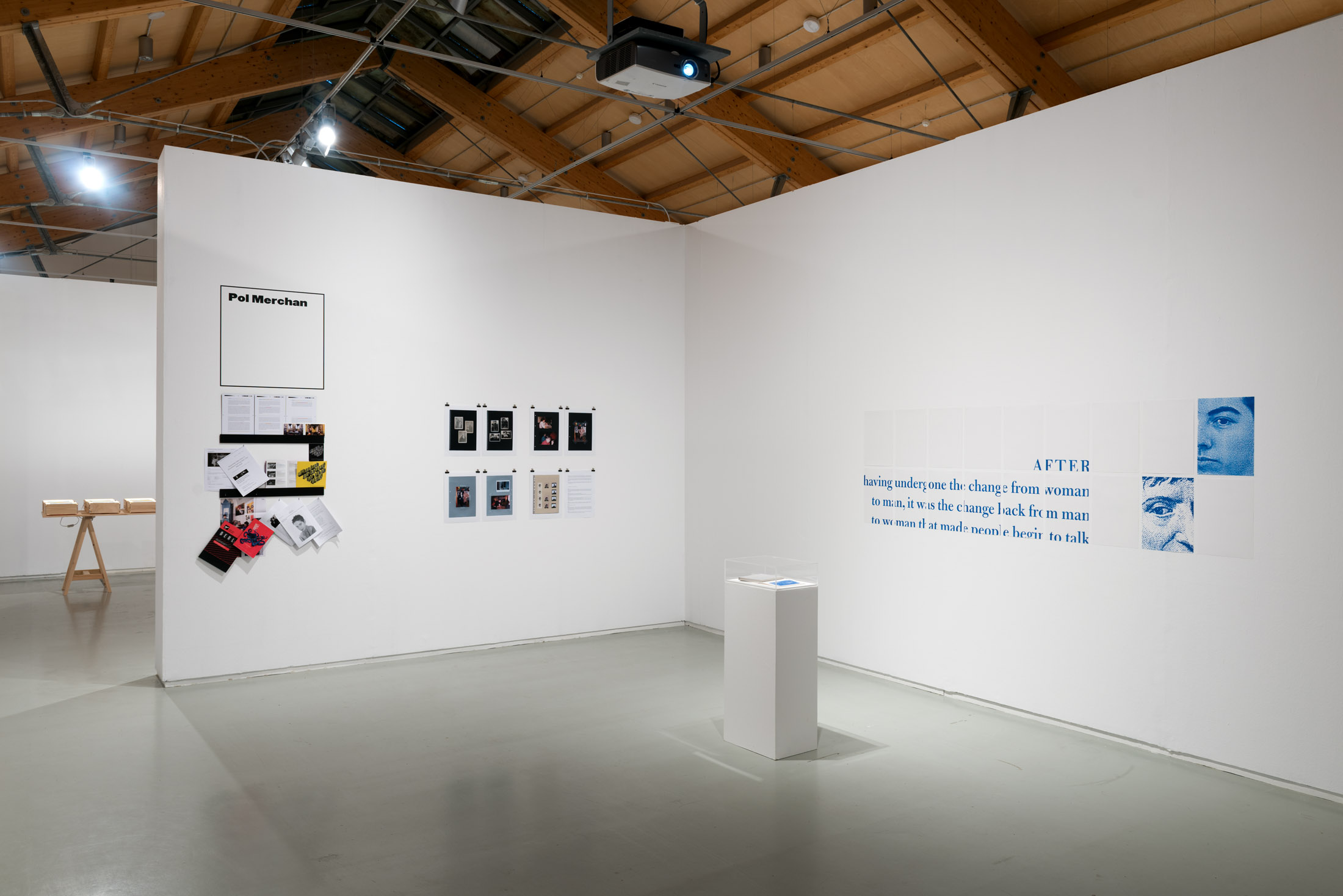 Following the invitation by the 10a Biennal d'Art Leandre Cristòfol to arrange one room with a collection of his works, Pol Merchan's selection included his book object »The Other I«, designed by DICEY in 2013 and produced in an edition of two. Together with the artist DICEY devised a wall installation that reflects the character of the book (which is presented on a pedestal, under glass) and puts it in relation to the other wall hanging artworks in Merchan's room. The grid of DINA3 sheets, riso-printed as the book, shows enlarged details from the layout, with no regard to the limits of the individual sheets. This handling, and theme, of limitations and their disregard, allows the beholder a glimpse of the interior of the book object in form and content — while the book itself is expanded into the room via the installation. Photos courtesy by Centre d'Art la Panera, Lleida/Spain.